We are a family-owned machine tool manufacturer
We develop new projects based on DYE technology and the experience we have gained over the years
We adapt to new technologies and to the needs of each client.
For this reason, we have a range of products with specific characteristics, highly valued and consolidated in different sectors (Aeronautical, Automotive, Railway, Naval, Wind Energy, Foundry Model Making, Capital Goods, Aerospace, etc…).
We also offer customised products, practically à la carte, with an excellent value for money, for cases in which the client requires special technical solutions. For this purpose, we have our own means at our facilities for mechanising large parts. The CMI DURANGO team is governed by an innovative spirit that allows us to offer customised solutions.
CMI Durango has more than 80 years of experience in the machine tool manufacturing sector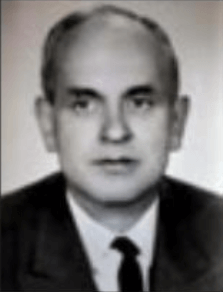 The history and trajectory of CMI Durango dates back to 1939 when José Estancona, a highly talented and ingenious industrial entrepreneur, began to manufacture small machine tools in a simple workshop on calle Kalebarria in Durango.
As a machine tool manufacturer, he developed various types of machines in his early years, such as, for example: Boring Machines, Column Drills, Horizontal Lathes, Bridge Planers and Broaching Machines.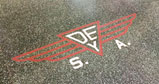 The company DYE (Duñaiturria y Estancona, S.A.) was founded, a fundamental factory in the Basque machine tool manufacturing sector founded by José Estancona Acha.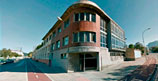 It was relocated to calle Zeharmendienta, 2 in Durango (Bizkaia), where CMI Durango is currently located.
He continued his activity in the machine tool manufacturing industry and these were also the years in which he made a frustrated attempt to set up a car manufacturing plant, first in 1951 in Amorebieta (Bizkaia) and then in 1955 in Pamplona (Navarre).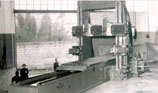 DYE focused fully on machine tool manufacturing, developing its own DYE technology and specialising in large machinery, such as Bridge Milling Machines and Vertical Lathes.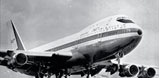 First copiers for the aeronautical and automotive sectors. Among its various projects, the manufacture of a bridge milling machine for mechanising the wings of the "Boeing 747" aircraft (the first commercial wide-body aircraft, the longest and heaviest in the world at the time) is worth mentioning.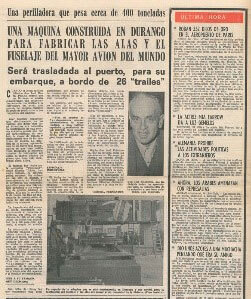 DYE established itself as one of the most important machine tool manufacturers, with branches in America, Europe and Asia, and subsidiaries in various locations throughout the country.
The first CNC milling machines and vertical lathes were manufactured. DYE underwent a period of expansion and leadership in the international market for large machining centres.
The first 3- and 5-axis Gantry milling machines were manufactured.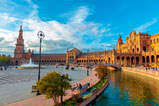 SThe sale of products under the DYE brand stopped. However, CMI Aeronáutica, S.L. was founded from one of the subsidiaries located in Seville. Family-owned company dedicated to aeronautical maintenance.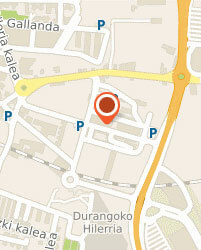 Ante una creciente demanda de fabricación y mantenimiento de la máquina herramienta, y aprovechando sus amplios conocimientos de la tecnología "DYE" y del sector durante más de 50 años, CMI Aeronáutica decide trasladarse a su actual ubicación en el valle del Duranguesado.
Una vez establecida en Durango, comienza con 6 trabajadores dedicándose principalmente al mantenimiento de máquinas.
Diseño y fabricación de la primera fresadora Gantry ya con marca "CMI Aeronáutica".
Ampliación de nuestra Oficina Técnica, comenzando con proyectos a medida tales como fresadoras para el sector ferroviario y tornos verticales para el sector eólico además de seguir potenciando el diseño de fresadoras Gantry de 3 y 5 ejes.

The company's trading name was changed to CMI Durango.
Design, manufacture and commissioning of a vertical milling lathe with double channel, chuck diameter 10400 mm and capacity for parts with a diameter of 11000 mm and weight up to 100 Tn.

Change of brand identity and business strategy.
Standardising products, while continuing with its strategy of customising machinery for projects as required.
All the products manufactured are distinguished by their high added value in terms of technology, quality and service.
To offer technical solutions by applying the latest technologies available in the manufacture and rebuilding of machine tools to different sectors (aeronautics, wind power, railways, models, etc.). We are able to customise products by adapting them to the client's requirements, while ensuring compliance with the applicable regulations.
To be a
leading company in providing customised
solutions to our clients in Spain.
To consolidate the company's international position.
The company's core values with which we can achieve our strategic objectives are: Responsibility, honesty, experience, learning, achievement and teamwork.
We have one clear objective: to offer a high-quality, precise and customer-oriented service, adapted to your needs
We establish a policy whereby resources are optimised with the participation of all our members to ensure stakeholder satisfaction and continuous improvement in all areas of the company.
In addition, emphasis is placed on the application of ECODESIGN criteria and on safety and ergonomics in production processes. They are key to contributing to a lower environmental impact from the beginning of machine design to the end of machine use, optimising the life cycle cost.
Sustainable business operations with ISO 14001 Environmental Management certificate
Framed within the company's policy and culture.
This certificate recognises and accredits the management of the production centre in accordance with quality and environmental standards that exceed those required by current EU and Spanish regulations.
Integrated system with ISO 9001 and OSH ISO 45001 quality certificate
It covers all production processes.
The procedures developed in the system prioritise the protection of the atmosphere, water and soil, the rational use of natural resources, the minimisation and correct management of waste, and saving energy and raw materials.
Our commitment to the environment means that we develop sustainable technology to create productive environments with minimal environmental impact.
Innovation is in the company's DNA and the facts prove it.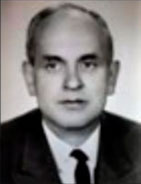 We have already introduced you to José Estancona, the talented industrial entrepreneur who founded our company.
Well, it was he who built the first Spanish car for his own personal use, as at that time cars were not available to the majority of people in Spain. José wanted to have a car to take his family on trips, but he could not afford one. The solution? Manufacture one.
See more
EBack then, there were no technological advances like there are today, so they had to rely on their imagination to make the most of the few resources they had.
José cut out the outlines of the car on a piece of paper and then projected the silhouette onto a wall, moving the figures closer and further away from the spotlight until he found the right size.
Being a passionate mechanic, he was able to overcome each and every mechanical setback that arose.
Thanks to his tenacity and enthusiasm, he succeeded in creating a car similar to that manufactured by FIAT and well known in the 1940s.
Although the car was a very tight four-seater, the whole Estancona family travelled in it. With the seven of them packed inside, they made it up the Urkiola mountain without any setbacks.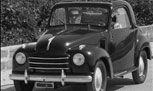 José tried to register the DYESA several times, but a series of bureaucratic obstacles prevented its registration until 1951 (three years after its construction). The number plate: BI-17271.
The car ran from 1948 to 1951 without any mishap with a plate reading "DURANGO".
See more
He then had the idea of creating two prototypes, a car and a van, to try to mass produce them, but after several years of promoting the idea, the project could not be carried out, due to the opposition of other non-national brands trying to enter the national market. In the end, pressure on the administration succeeded in vetoing the project.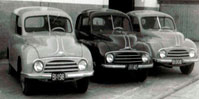 As a good entrepreneur, he struggled against the enormous difficulties he had to stock up on sheet metal until, in 1953, he managed to build three units of a new model, very similar in style to the English Morris Minor. The car was built in the three planned variants: two-door, four-door and van.
See more
The engine of these new vehicles was the three-cylinder version of the previous one, with 800cc and about 22 hp.
These cars were marked ESTANCONA.
A very important aspect of the creation of these vehicles is that the manufacturer was a mechanical construction company, which guaranteed significant technical and industrial backing for the project.
José drew up ambitious plans for the production of 2,000 units per year in the first phase of industrialisation, then 4,000 to reach the 10,000 units he had set himself. The intention was to sell them at a price of 20,000 pesetas each.
Nothing could stop him, so José Estancona even presented the ESTANCONA prototype to the Head of State in Madrid. The latter considered them very positively and granted them the status of "national interest".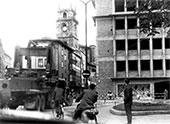 However, this was not enough to obtain the necessary official permits to convert the company into a car factory. Estancona appealed the successive refusals in 1956 and 1957, but in the end he was defeated.
However, as an industrial entrepreneur, José Estancona did not give up. He focused entirely on DYE technology and machine tool manufacturing.