We adapt to your needs, accompanying you in the different areas of your industrial activity
Special Machines and Industrial Design
We design and develop special machines to meet the needs of our clients' specific production processes.
We are experts in Industrial Design. If our client needs us to be involved in the production phase, we offer an industrial machinery design service starting from scratch. With specialists with extensive experience in the design and development of projects tailored to the specific needs of clients.
If you need a reliable company with a great track record, we are the right choice for you. At CMI Durango we have manufactured an infinite number of special machines through a customised industrial design process to make them possible. Each with its own specific needs and requirements.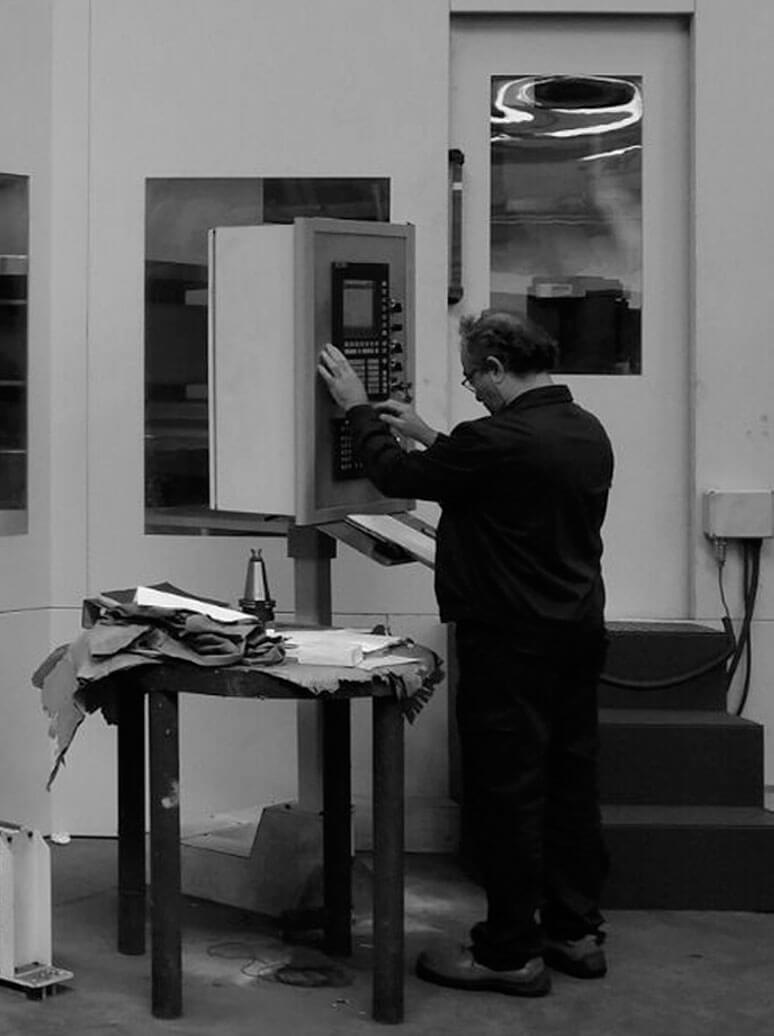 We carry out repairs and maintenance of our machines (CMI and DYE) as well as all types of Machine Tools.
We have more than 80 years of experience in this field, having developed DYE technology since 1939. We are specialists in the repair of machine tools such as lathes and milling machines.
We carry out installations with different Numerical Controls, such as, for example: Siemens, Fanuc, Fagor, Heidenhain, Num and Fidia.
Not only do we offer this service to our clients, if you need a repair and maintenance service for industrial machinery that you have purchased from other manufacturers, you can contact our support team to do this.
For the repair and rebuilding of machines, we dismantle them, clean the parts and then repair or replace them, offering a guarantee for the work carried out.
Mechanical, electrical and electronic reconstruction and upgrading of large, outdated machinery.
We provide the machinery with more performance, safety and versatility, improving production times and accuracy, achieving a product of first quality and updated at a much lower price.
In most cases it is the customer who is responsible for providing the main structure of the machine and our technical team, which has extensive experience in this field, is responsible for studying the adequacy and modernization of each machine. Calculating and designing the best solutions for this purpose:
Renovation of the electrical system and tuning of the machine.
Incorporation of CNC controls, new drives and renewal of the kinematics (spindle, zips, pinions).
The possibility of incorporating other improvements (electronic measuring systems and greases).
Renovation of the appearance with fairs and protections.
Commissioning at the customer's premises and training related to its operation.
Boring machine retrofitting
Increase of axis travel
Design of tool clamping
General adjustment
Adaptation of an auto-slide table
Replacement of the entire electrical and hydraulic system
Vertical Lathe Retrofitting
Adaptation of 2 milling and drilling heads with higher performance
Adaptation of a "C" axis
Increase turning capacity (diameter and height)
Change the entire electrical and hydraulic system
Conversion from lathe to lathe-milling machine
New kinematics in the axes
New turret for tool change
CNC Milling Machine Retrofitting
Design of a new head to adapt it to the structure
Design of the kinematic chain and transmissions to increase the advances in the axes
Adaptation of new motorisations and drives in the axes
Replacement of the numerical control
Change of the whole hydraulic and pneumatic system
Adaptation to the new regulations
We adapt to our clients' needs
We have our own Machine Tool where we carry out high quality machining of large parts, up to 13,000 x 3,840 mm.
We have the appropriate infrastructure and machinery, incorporating the most modern technology and based on DYE technology, to be able to provide solutions to clients looking for the manufacture of large machining.